Costumes, Comics, & Cake
May 23
jacksonpollockisdead asked: If you can look at the characters from the Dragon's Crown game and not realize how fucked up and objectifying they are, then there's something dearly wrong with you.
I never once said they weren't objectifying. They are. But you're proving my point that there's a larger issue here - that gamers generally want to point accusative fingers and cause a fuss rather than focus on solutions to these issues. I mean, you're a complete stranger who felt it was important enough to swear at me and tell me there's something wrong with me. THAT seems 'fucked up' to me. Why don't you put that energy towards positive solutions if you're against the objectification of women in video games? I'm not the enemy, here.
May 22
Gotham City Sirens
BelleChere as Catwoman (cowl by Reevz FX)
Mary Anne as Harley Quinn
Tallest Silver as Poison Ivy

We had so much fun together! I LOVE it when I can be in a costuming group with friends. It's even better that this wound up being spur-of-the-moment - we decided to do this together on Wednesday, right before we saw STAR TREK together. We wound up playing Rock Band together, walked around the con, and just laughed and had a great time. Unfortunately, we couldn't find a Batman! Next time. He doesn't stand a chance.
Photo by Eurobeat Kasumi Photography
[video]
May 13
twcflorkin asked: just to clarify for the anon, there's a game coming out called dragon's crown that's receiving a bunch of flack for the highly unrealistic, and by some accounts, hypersexualized character models. (the sorceress being extremely top heavy, and the amazoness/warrior wearing very little clothing and having a massive butt and thighs.) it's raised a lot of conversation about sexism and sexualization of women in games.
Thanks for the clarification! I was being lazy, though I just Google'd it. I really don't have my ear to the ground regarding video games.
First reaction upon seeing the art: I think it's gorgeous. Then I saw them move and, I kid you not, I was crying with laughter. Those breasts need to calm down.
I think the video game community needs to get laid, honestly. Maybe then people wouldn't flip their lid over some breasts and thighs. I understand the sensitivities regarding sexism, but it feels like most people are just looking for the next thing to raise their pitchforks at. It was only two months ago that Tomb Raider came out, where Lara got a makeover and completely fell away from the oversexualized heroine she once was. On top of that, the game was great. And it was totally under-celebrated for those achievements.
People don't want to celebrate, they want to complain. Maybe gaming companies like everyone complaining. Afterall, I now know about a video game I hadn't heard of before due to controversy alone.
Yet, you never hear complaints when a male is sexualized in video games, do you? But it happens.
The whole ordeal all seems very one-sided.
(This is all coming from someone who has dressed up as one of the most hyper-sexualized video game characters there is, and cracks up when watching Queen's Blade, so take it with a grain of salt)
EDIT: Also, I am extremely top-heavy and also have a massive butt and thighs. Does that intrinsically make me hyper-sexualized? Or highly unrealistic?
ask-kenobi90 asked: I have a small question, though I'm not sure if you would be able to answer, but, do you have any tips on what material to use on some kind of costume that requires metal-like platings, like an armor? Metal itself would probably be out of the question cause price, or sometimes weight, so.
I sure do have an answer.


The original post is by RuffleButt Cosplay and can be seen here.
I use pretty much the same method, covering things in metallic spandex. I've used craft foam and Wonderflex, and instead of rubber cement, I use spray adhesive. Whichever works easier for you! But this is the method I've used for both Ivy Valentine gauntlets/armor and Red Sonja's pauldrons, and people have mistook them for metal before. Lightweight, cheap, and convincing!


jonahkue asked: Have you ever been in film, television, or video? If not, is it something you'd consider?
I have not been in any of those particular mediums, but I do work in theatre. Live audiences terrify me a great deal more than a soulless camera, so…yeah, I'd consider it.
ALSO, MARVEL, LET ME BE YOUR CAROL DANVERS PLZ
Anonymous asked: How do you feel about the recent controversy concerning the breast size of the Dragon's Crown Sorceress?
I have no idea what you're talking about.
May 10
Warbird

Ms. Marvel costume made and modeled by me, BelleChere
Photo and editing by ModelMosa
May 07
X-Men #1 Young Variant. No Boys Allowed. 
Not gonna lie - I'm almost 30 and I still want a treehouse.
May 06
Anonymous asked: do you have a wishlist or somewhere for people to buy your cosplay stuff?
I don't do the 'wishlist' thing. I don't have a PO box. Getting gifts from strangers weirds me out a little. And I'd prefer if you donated to a charity.
But, if you really want to, you can visit my site www.bellechere.net where you can buy prints or donate to my costuming endeavors.
vickitron asked: I have a question! I am currently making a red sonja costume and I was wondering about the fur cloak you have in your picture! How did you make it?
Oh, it was stupid easy. Lemme take a pic for you.
Please excuse ugly kitchen floor tiling. It was just the fake fur you can buy at JoAnns. Maybe a yard of it. I cut it down the fold, stitched it back together with leather string, and then I hacked away at it. Real animal pelts have sections where their limbs were, and I started to mimic that…and then got carried away. Maybe Sonja isn't so swell at skinning animals. But it winds up looking pretty dynamic and, to be honest, few people are looking at the cloak.
Hope this helps! Good luck with your costume!
Anonymous asked: Do you think girls who pose nude for CosplayDeviants and the like give cosplayers a bad name?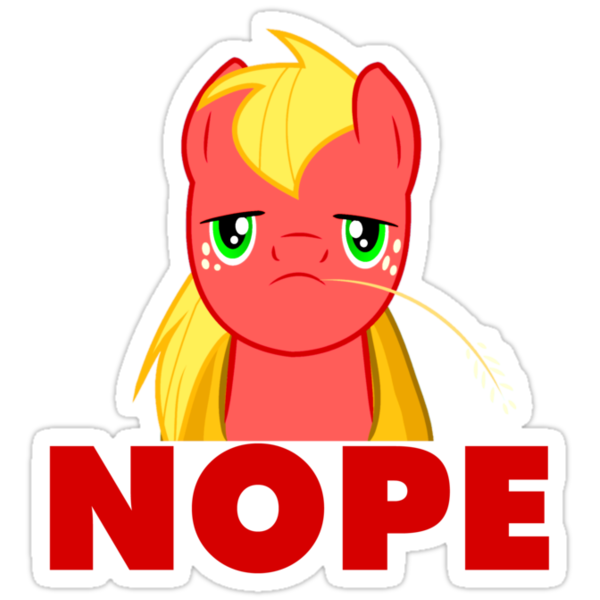 They do a lot worse than just softcore cosplay stripteases over in east Asia, and most of their cosplay is revered like crazy. So…chill out? If someone loves their body and likes the voyeur thing, then let them do their thing.
[video]
May 03
By request. Made rebloggable!

"Weight can be changed - race cannot."

I would argue this.  Body type is largely just as genetically coded as a person's race, and changing that body type can be incredibly unhealthy and destructive.
Seriously? You're going to nit-pick a post that's largely accepting and encouraging?
I'm not talking about bone structure, here. I said weight. I might gain or lose 2 lbs over the course of a week, but I'm not going to just suddenly become a little black or Hispanic. C'mon.
By request. Made rebloggable!